Reformation  "Churches without Borders"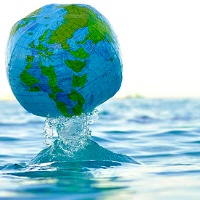 In my last conversation with Dallas Willard he said to me, in reference to Neighborhood Initiative, "This is our only answer."  I responded, "It's a real faith walk." You might ask why, Neighborhood initiative is countercultural to the American church.  The American church is "y'all come" and Neighborhood Initiative is "y'all go."  American churches operate, for the most part, independently of one another.  Neighborhood Initiative sees the need for them to work together with one another for the common cause of advancing God's kingdom.  Accepting this new paradigm for the church is not an easy thing for pastors to do when we have done church another way for so many years.  I am sympathetic, because it is what we inherited.  However, the Lord is bringing about reformation to His Church.  He wants to restructure things by knitting us together as one Church.  That is what the Apostle Paul instructs about the Lord's Church: "From Him the whole body, joined and held together by every supporting ligament, grows and builds itself up in love, as each part does its work."  (Ephesians 4:16 NIV)  The Lord is joining His body together in love for the great work He wants to do through us in our communities.  The supporting ligaments are at work in His church today, through those who are called by God to be connectors in the body of Christ, so that together we will carry out the work of Jesus in our cities.
When I first moved into Neighborhood Inititiative I didn't realize that "reformation" was what the Lord had in mind.  Think about it.  If we begin to love our neighbors then we will bump into people from other congregations in our neighborhoods.  Are we going to avoid them or are we going to invite them to join us in what the Lord commanded us to do right in our common neighborhoods, to love our neighbors as ourselves?  If we are obedient, we will submit to the new command He gave us as believers, "A new command I give you: Love one another. As I have loved you, so you must love one another.  By this all men will know that you are my disciples, if you love one another."  (John13:34, 35)  Philip Yancey points out in Vanishing Grace, "When I ask, 'Tell me the first word that comes to your mind when I say Christian,' not one time has someone suggested the word love. Yet without question that is the proper biblical answer.  'As I have loved you, so you must love one another,' Jesus commanded His disciples at the Last Supper. He said the world will know we are Christians – and, moreover, will know who He is – when His followers are united in love." (Vanishing Grace, p. 35)
I believe the Lord has us in a corner with this neighboring thing.  He is calling us to love those from other churches in our neighborhoods as He has loved us.  This is reformation.  He is calling His church to become "churches without borders."  This may be threatening to some, but this is where the Lord is leading His church.  This is what is emerging and this is what is needed if we want to see revival and awakening.  If we want to see this occur, it will entail pastors encouraging those under their care to join with other believing neighbors in their neighborhoods to show the love of God to those on their blocks.
I talked with a pastor whose small groups in his church had gone through Neighborhood Initiative and the Love of God.  He gets the neighboring thing and the implication of where it will take not only his church, but other churches in his city.  He said churches normally have their own small groups.  Each have their own name for their small groups.  For example, our groups are called Mosaic, another church has the name Life Groups, another has the name Connect Groups, and so on, but what if we just called them all Neighborhood Groups and we joined together where we live?  Wow!  This is radical.  This is reformation.  This is the whole church experiencing loving community together, so those in our neighborhoods will know that we are Jesus' disciples.  We become an answer to Jesus' high priestly prayer,
"My prayer is not for them alone. I pray also for those who will believe in me (that also includes us) through their message, that all of them may be one, Father, just as you are in me and I am in you. May they also be in us so that the world may believe that you have sent me.  I have given them the glory that you gave me, that they may be one as we are one: I in them and you in me. May they be brought to complete unity to let the world know that you sent me and have loved them even as you have loved me."
John 17:20-23 NIV
This is what Jesus is up to.  He is answering His own prayer by making us one, the whole church in every city.  This is huge.  This is reformation.
A pastor once said to me, "Revival is always preceded by reformation."  If we give way to the Lord's restructuring in His Church we will see what He has in mind for His Church.  It will be a glorious move of God through His Church and we will see the awakening in our cities.
(Excerpt from The Whole Church: Becoming the Incarnational Church, to be released in 2016)
Why not partner with Neighborhood Initiative?