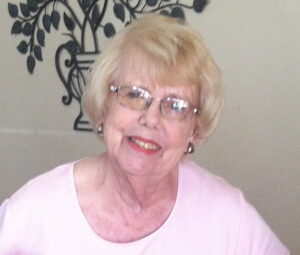 Dear Lynn,
Since we've been together in kinship over the last few years, you know I have been frustrated with my inability to interact and build relationship with fellow residents of my apartment complex.
About a year ago, a residents' group was initiated and meets twice a month. It has spawned several interest groups: walking, writing, book club, and others. A few months ago some Bible studies started. I have attended all of them; and I continue now with a study of the book of John, taught by a very fine and skilled Christian man. Also, I am part of a women's group meeting through the summer studying women of the Bible. We will restart in September with a Beth Moore study. The leader is a very knowledgeable and skilled Christian woman (whose husband is on dialysis waiting for a kidney transplant). It is developing into a very cohesive group.
You may recall I told you that when I moved here from Texas 5 years ago I was concerned about how to identify my Christian "ministry" in CA. Over and over again the Lord tells me it will be "one by one." (That was true when I joined into activities at the Vineyard, and I have since been able to develop intimate friendships with several young women there.)
I am writing you today to let you know I am realizing now what is happening in my senior community where I live. The Lord is in the process of opening the doors, and I am developing personal relationships with other women (some of whom are going through difficult things in their lives.) I have met new people in a variety of ways: in the book club I am in, at monthly meetings of the whole community (where I am the "Secretary of the Board"), in the Bible study groups, and most recently my next door neighbor who is very ill and incapacitated now (a woman in her 50s). As we women get to know each other individually, it is absolutely amazing how many things in common we share!
So I guess my word for the day about NI is that it may not happen overnight when you first make an overture (as I was doing from Day I when I moved here.) In God's own timing, He orchestrates the circumstances and location and brings you together with the people He has planned for you to affect. When that time comes, it is identifiable and comes together all on its own (or HIS own), and we just need to step up and into it and be ready to give up some personal time and often be inconvenienced personally.
So, God bless you and Jo, as you keep "stepping up" and getting more deeply involved with people all over the world now. God is doing His work, and it is absolutely amazing. Thank you for the original invitation to be part of your kinship!
Why not partner with Neighborhood Initiative?