Download the Spring Summer Activities Guide for inspirational ideas to practice this spring and summer. Or download this Seasonal Activities Trifold brochure for ideas for fall and winter in your neighborhood.
Spring-Summer Activities
Holiday Activities
Book Marks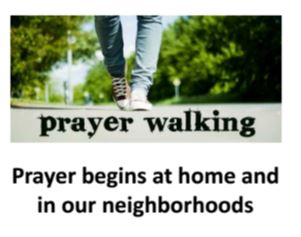 Suggested Timeline for Launching NI
Developing a Neighborhood Ministry Handbook
Neighborhood Block Party Kit (how-to guide)
Prayer Points - Bulletin Insert
Canning Hunger
Mobilizing the Church in neighborhoods to fight local hunger.
Joseph C Aldrich Gentle Persuasion Portland: Multnomah, 1988.
Joseph C Aldrich Life-Style Evangelism Portland: Multnomah, 1981.
Robert E Coleman The Master Plan of Evangelism Grand Rapids: Spire, 1994.
Randy Frazee The Connecting Church Grand Rapids: Zondervan, 2001.
Randy Frazee Making Room for Life Grand Rapids: Zondervan, 2003.
Ted Haggard Primary Purpose—Making it Hard for People To Go to Hell from Your City Lake Mary: Creation House, 1995.
Robert Lewis The Church of Irresistible Influence Grand Rapids: Zondervan, 2001.
Jay Pathak and Dave Runyon The Art of Neighboring Baker Books 2012.
Alan Roxburgh Missional: Joining God in the Neighborhood Baker Books 2011.
Steve Sjogren Conspiracy of Kindness Ann Arbor: Vine Books, 1993.
Steve Sjogren and Dave Ping Outflow Loveland: Group, 2006.
Rodney Stark The Rise of Christianity New York: Harper One, 1996.
Richard Stearns The Hole in Our Gospel Nashville: Thomas Nelson, 2010
Rick Rusaw and Eric Swanson The Externally Focused Church Loveland: Group, 2004.
Eric Swanson and Sam Williams To Transform a City Grand Rapids: Zondervan, 2010.